Cranks Custom Canines Dog Training
Winning solutions for all dogs with any problem.
Our Dog Trainers Utilize Leading Training Techniques that Resulted in a National Championship
Welcome to Crank's Custom Canines, a premier dog training company where championship winning cutting-edge techniques meet compassionate expertise. We specialize in directly addressing your dog's behavioral issues with innovative methods that yield lasting results.
While we excel in teaching basic or advanced obedience, our expertise also covers other areas such as fostering confidence in fearful/nervous dogs, calming relaxation techniques, advanced pack management strategies, dealing with aggression of various types, or even how to play effectively with your dog.
Our skilled trainers are dedicated to fostering a harmonious relationship between you and your beloved pet.
Discover the transformative power of our training programs and embark on a journey towards a well-behaved, happy, and balanced canine companion.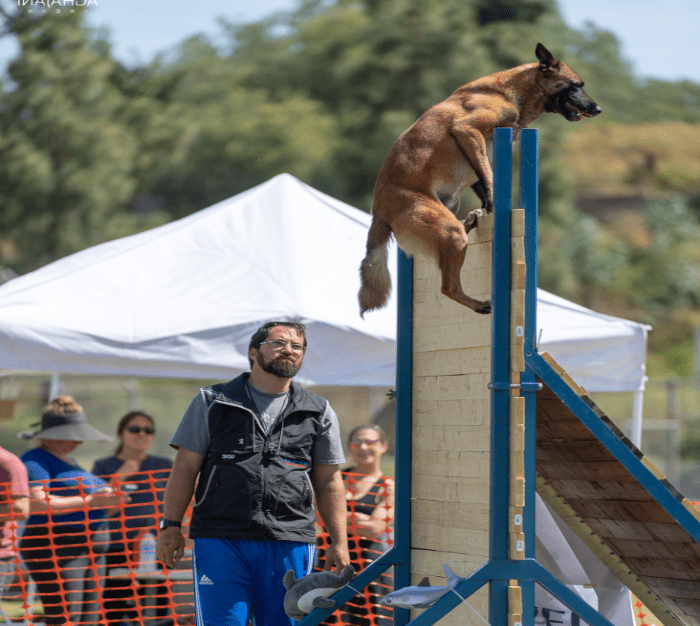 Why Choose Crank's Custom Canines?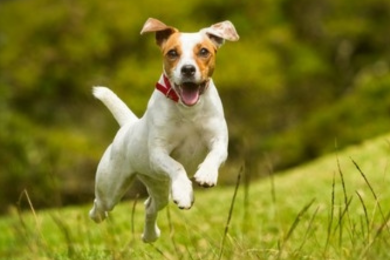 It's FUN
All work and no play makes Crank a dull boy! Strengthen your bond with your dog by learning fun games and activities that promote excitement & behavioral changes.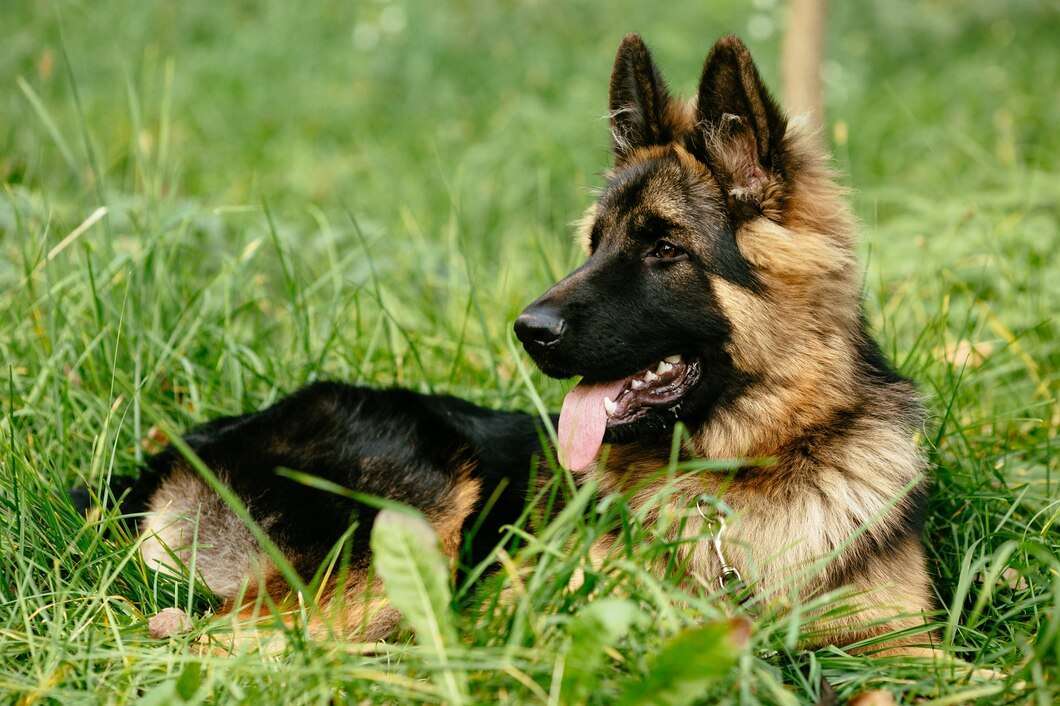 Hyper Dog
Teach them how to have an off switch with Techniques that condition Calmness and Relaxation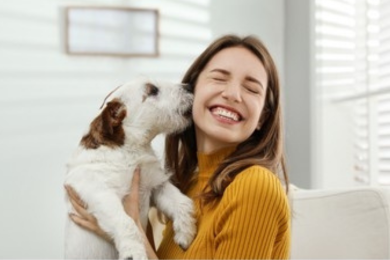 Get Involved
You don't have to leave your dog in the hands of a stranger. We'll make you a part of the training to truly fortify your relationship with your canine companion.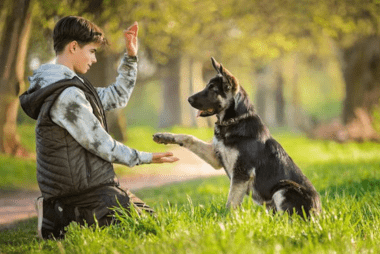 We Are Transparent
We train your dog in front of you and show you how the magic happens!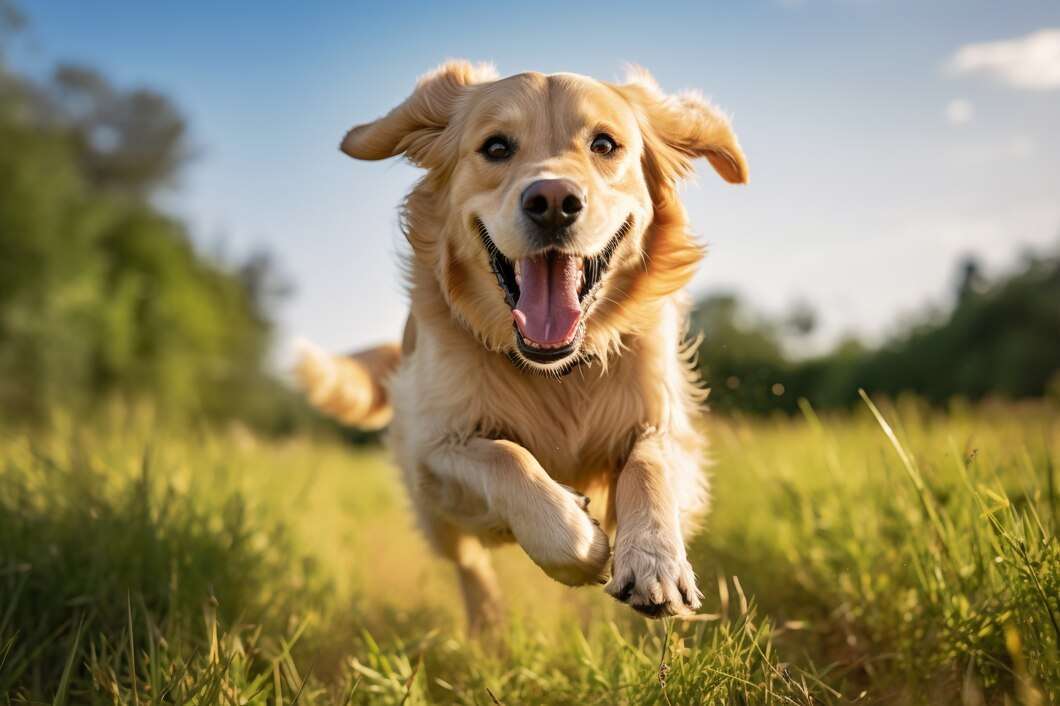 Save Money
Save time and money. Advance to a high level of training with your dog in as little as 8 to 12 lessons. Competitive pricing for private lesson or board and train packages.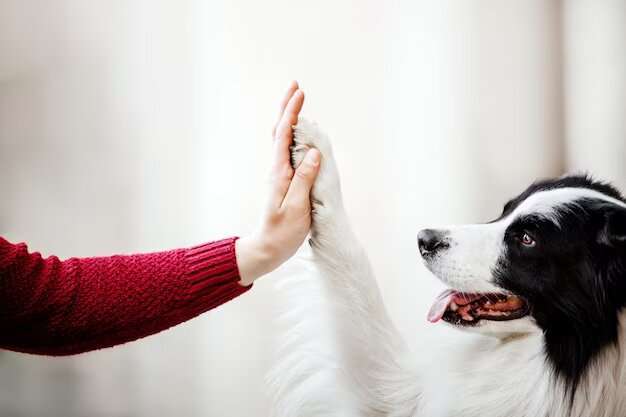 Tailored Training for Every Pup
We believe in personalized solutions that match your dog's unique needs, ensuring a happier, well-behaved, and perfectly trained companion
We Offer
Comprehensive Canine Training

Packages.

A Modern & Humane Approach to Dog Training.
Get involved in your Dog's Training and invest in behavioral solutions that last.
Private Dog Training Package
Bringing a new dog into your life is an exciting and rewarding experience. However, to ensure a harmonious relationship between you and your furry friend, proper training is essential. That's where the Ultimate Dog Training Package comes in. This comprehensive training program is designed to help you and your dog build a strong bond and develop the skills needed for a well-behaved, happy, and obedient companion.
What Is the Ultimate Dog Training Package?
The Ultimate Dog Training Package is a comprehensive and customizable program that covers a wide range of training aspects to address your dog's unique needs and specific goals. Whether you have a new puppy, an adult dog with behavior issues, or simply want to enhance your dog's obedience and manners, this package has you covered.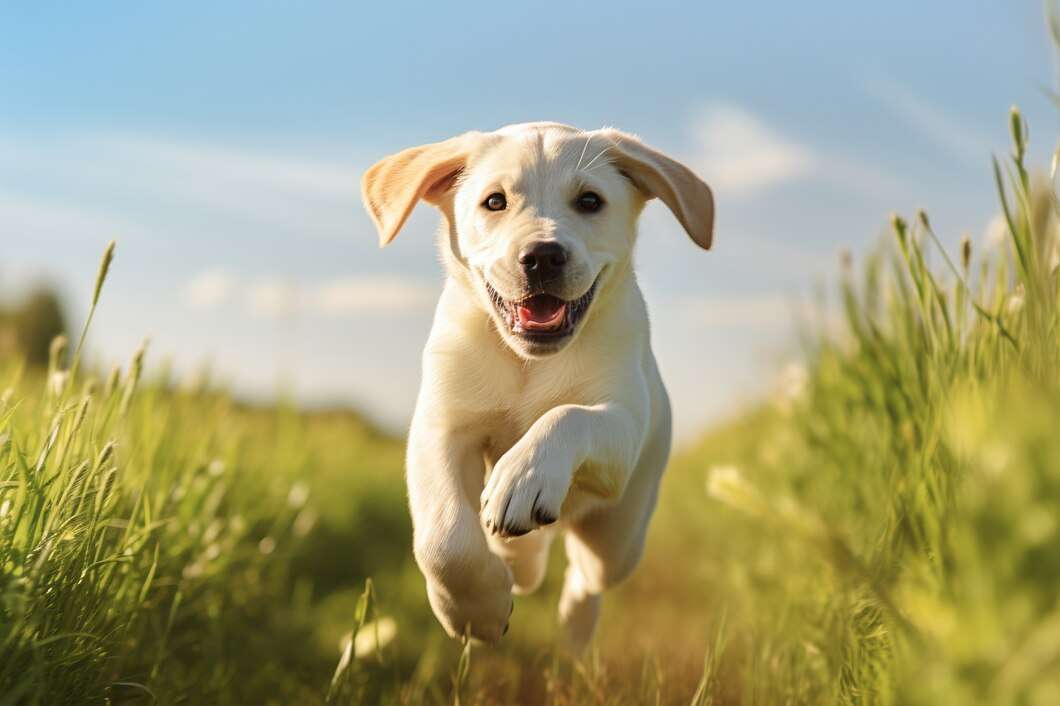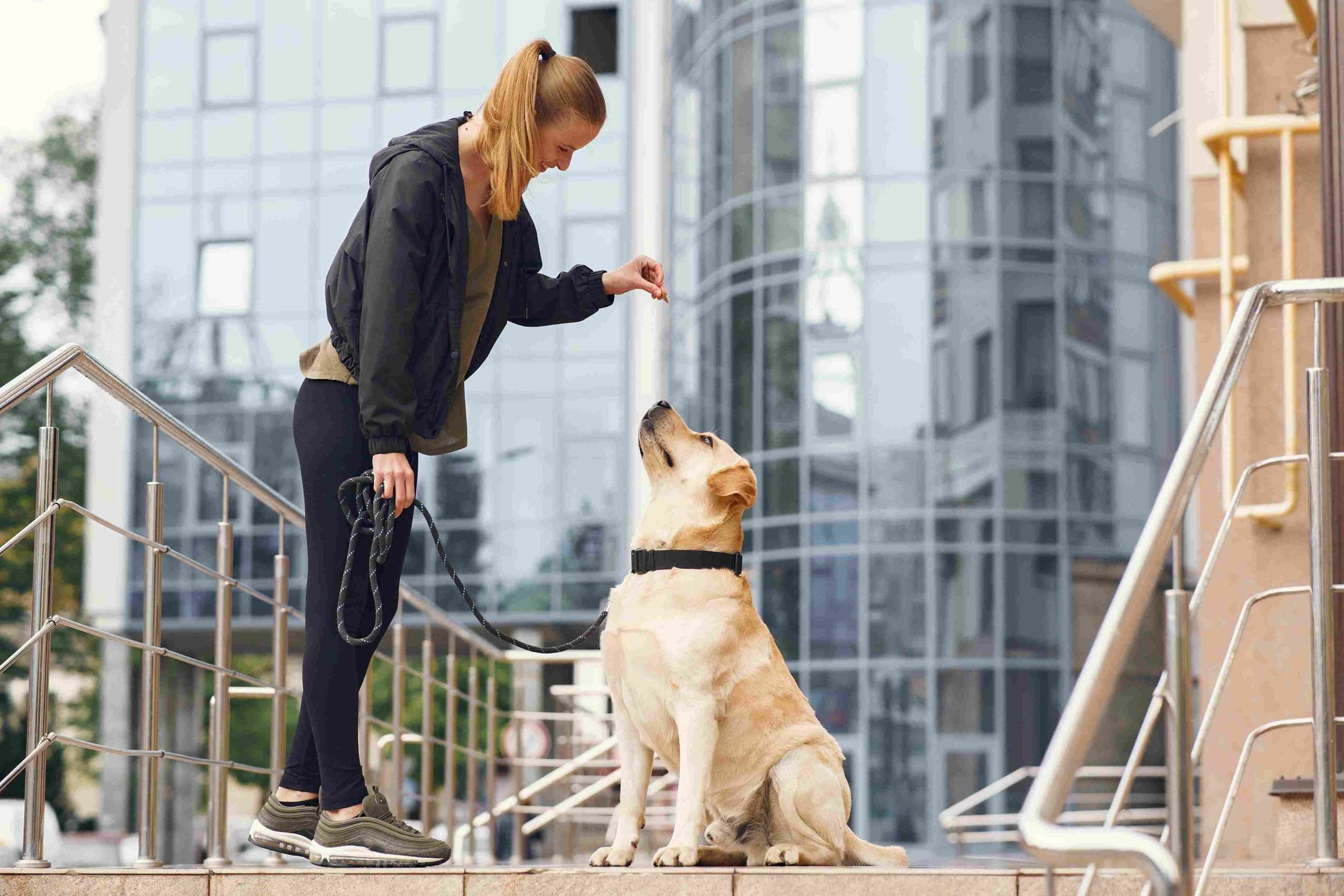 Board and Train Package
Are you struggling to find the time and expertise to train your dog effectively?
Do you dream of having a well-behaved, obedient, and happy furry companion? The Board and Train Dog Training Package might be your solution. This comprehensive program offers professional training for your dog while you enjoy peace of mind knowing they're in capable hands.
What Is a Board and Train Dog Training Package?
A Board and Train Dog Training Package is a specialized training program where your dog stays with experienced trainers in a structured environment. During their stay, they receive intensive training and socialization tailored to their specific needs and desired outcomes. This approach allows your dog to make rapid progress in a controlled and supportive environment.
Problems We Help Solve
Through Effective Dog Training
We utilize clear and effective communication to teach your dog a language of
approval vs. disapproval, as well as resolve some of the most common problems that owners experience with their dogs, including:
Nuisance Barking
Silence the nuisance barking; we're here to bring peace to homes
Biting

Combat biting; our expertise ensures a gentle and bite-free companionship
Chewing/Destructive Behavior

Stop the destruction; we'll guide your dog to better chewing habits
Digging

Stop the digging; we'll redirect your dog's energy and enthusiasm
Potty Training Issues

Resolve potty training woes; we'll guide your dog to success
Aggression

Tame aggression; we're your partner in fostering a well-behaved dog
Food Guarding

Ease food guarding; we'll nurture a more relaxed mealtime atmosphere
Howling

Silence the howling; we're here to restore peace to your home
Mounting

We'll restore appropriate social interactions for your dog.
Separation Anxiety

We'll bring comfort to both you and your dog
Fear/Anxiety

Ease fear and anxiety; we're here to bring calm to your dog
Jumping on People

Put an end to jumping; we'll teach your dog polite greetings
Running Away

Prevent escapes; we'll teach your dog to stay safe and close
Not Listening

Unlock obedience; we'll ensure your dog listens and responds consistently
Leash Reactivity

We'll transform walks into peaceful adventures together
Pulling on the Leash

End leash battles; we'll make walks a joy for both you and your dog
Getting into the Trash

Trash no more; we'll train your dog to stay out of trouble
Chasing Animals

End the chase; we'll help your dog resist the animal instinct
Fence Fighting

End fence fighting; we'll teach your dog to be a good neighbor
Relationship/Bonding Issues

We'll enhance the connection between you and your dog
What a great company! We could not be happier with what Gene and Jen did with our dog Clyde. We were at our wits end with Clyde with several behavior issues and just a general lack of discipline. We opted for the 3 weeks of in house training with several training sessions with Gene after. During the 3 weeks, we received updates on Clyde's progress in addition to cool pics of Clyde enjoying his environment. They don't just train your dog, they build a trusting relationship with them as well. Gene and Jen did several training sessions with us out in the local parks allowing us to work on stuff with Clyde in a real world environment after the in-house training. We dropped off Clyde an undisciplined hardcore puller and just a typical puppy. He came came back a well disciplined dog. Fully trained on an e-collar (that is rarely needed) with all the basic commands. He comes on command, heels, sits, stays, and we now have a dog that we can comfortably walk off leash for several mile walks each day. We couldn't thank Gene and Jen enough. Well worth the time and money spent.
Lianne Shinton
2023-09-20
Cranks Custom Canines possesses remarkable dog training expertise that greatly enhanced my skills in preparation for my upcoming competition as part of the US team. If you're in search of top-tier dog training, I wholeheartedly recommend their services. 🐕🏆
Aaron Assadoghli
2023-07-31
Gene and Jen did an absolute fantastic job with our dog! Not only did they train my dog but educated my wife and I so much to an extent that they helped make my home a safer environment for our family. Cannot thank them enough! High recommend!
Griselda Avila
2023-07-24
Gene did a incredible job with our dogs! We first took our at the time 5 month Doberman/Rottweiler mix because she would bark at people and other dogs on walks and we were concerned it would turn into aggression! After her first class we notice a difference we did the 10 class and he really taught us how to work with her and she completely changed her behavior! She is now so well behaved that people will even compliment us on how well behave she is and she's now confident and super sweet with strangers and other dogs! We recently got a 4 month husky puppy and we right away decided to take her to Gene and again he did so great with her he really was patient with her since she sometimes has attitude and she's such a great puppy! I definitely recommend going to Gene!
Working with Gene was awesome! He is great with dogs, he just gets them! He has a natural understanding of them and their behaviors and can figure out their needs very quickly. He helped us so much with our 2 dogs and our dogs loved him! I highly recommend trusting him with your training needs. He is also super flexible with his scheduling it was an overall great experience.
So far, our dog is obeying. Couldn't ask for more !
If I could, I would leave more stars! It was obvious from the beginning they are extremely knowledgeable in dog training and behavior. I had two under-trained and very excitable German Shepard brothers who were not fun to play with or take for walks, I decided we needed a trainer but was apprehensive about taking them to a group setting or a kid from a pet store. I called around to a few different options but could tell from our first conversation this was the trainer I needed for my dogs. I can not be happier that we went to Cranks Custom Canines! From our first training session we received clear and patient directions. We began to see results (although small) after the first session, with each visit they became better and easier to work with. We finished a few months ago and my boys are completely different dogs. We walk on and off leash and they can finally come inside without wrecking everything in the house. Of course training relies on consistency in class and at home but I received the tools and mentality I needed to be able to work with my dogs. I can not recommend Crank's Custom Canines enough.
I couldn't have been more grateful to have found Gene from Cranks Custom Canines. I love the knowledge, confidence, and passion Gene posses. He & his team are truly a gift for dogs and families in search of quality dog training. My Rottie (Peaches) was an ultra reactive pup living in fear. I felt awful for her but, also scared of what these fearful reactions would lead to. The stress and anxiety between myself & poor Peaches were at a all time high. After meeting Gene, he not only explained the psychological aspects of training but also displayed the ability to work with my dog effectively. I can't stress how many times I spoke to someone claiming they could train my dog & during consultation they could not manage the dog. Gene is experienced & through his teaching (myself ) my 5 & 6 year old can give Peaches commands and she responds accordingly to their request. He COMPLETELY changed my Peaches overall quality of life which means less stress for me and our family. We have a HAPPY, well trained Rottweiler no longer living in fear of sounds, things or people. We can now ENJOY her as a family. Thank you Gene & Jen from the bottom of our hearts.
Gene is an incredibly talented and intuitive trainer. He worked magic with our 3 year Whoodle who was fearful of people and other dogs, barking and lunging at them. Bringing people into the house and taking him for a walk were quite challenging. We wanted Doolie to be more confident and relaxed and able to enjoy life and with Gene's expertise that has happened. He also worked with our 1 year old Westie, Izzy, who was so excited to see people and other dogs on her walks that she barked incessantly at them. She is now able to calmly walk by people and dogs. Gene patiently provided me with the skills to continue training both dogs. We are extremely grateful to Gene for helping our dogs to become calm, confident and happy. This
Contact Us for Dog Training
Join our email list and get the training course.
We will email you daily with training tips, ideas, and videos.
This is an introductory course into our training philosophy.