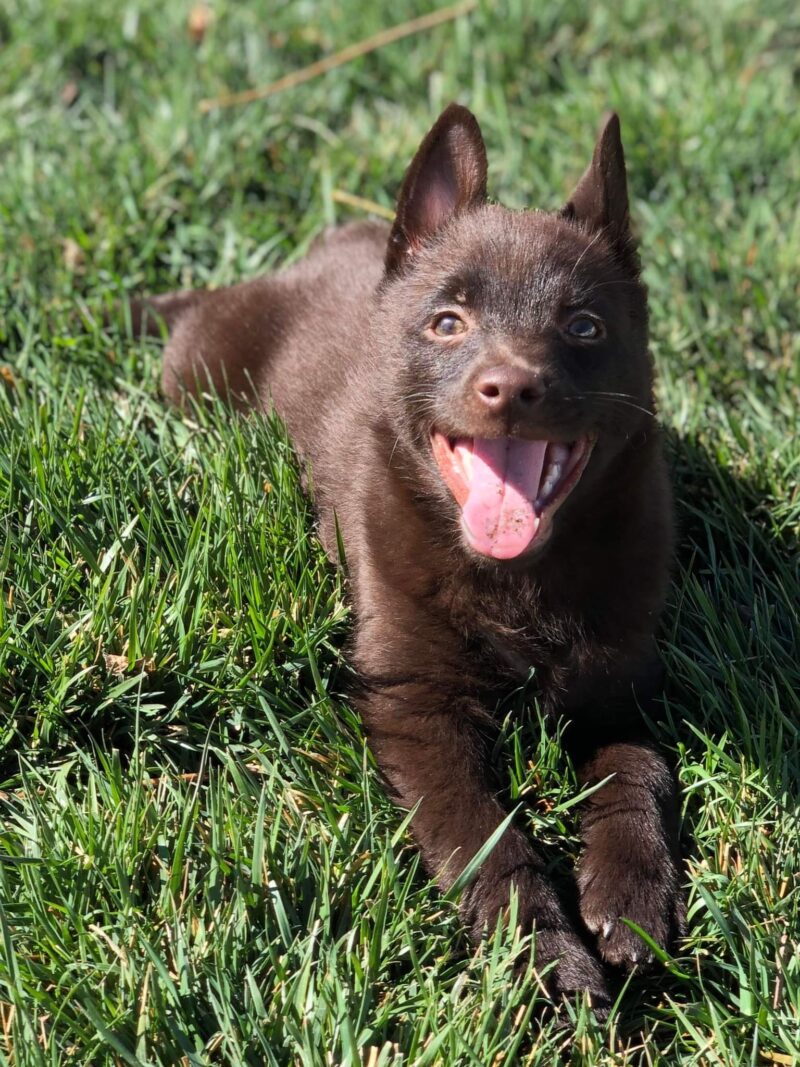 Professional Puppy Training that Lays the Foundation for Your Puppy to Become a Great Dog!
One of the questions we get asked most often, particularly by puppy owners, is how early should we begin training our puppies? The answer to that is right away! The foundation for a great dog starts being laid as soon as the puppy is brought into the home.
Potty training (housebreaking), early socialization, and teaching puppies to not be destructive or disruptive, are among the first objectives that our dog trainers for puppy must strive to achieve. Early mistakes can and will turn into bad habits which take significantly more time and effort to reverse once they have become a pattern of behavior. Thankfully most of these issues can be avoided or mitigated through professional puppy training and proper management.
Raising puppies is hard work, but we often see people make it much harder than it needs to be! At Cranks Custom Canine's we are experienced in a whole host of behavior modification strategies and management techniques that help establish much needed routine, rhythm, and structure which serve to simplify life with our dogs. These techniques will greatly reduce owner workload!
One of the most overlooked and critical parts of puppy training is teaching puppies and young dogs how to play and interact with us in a productive way. Play serves many roles such as stimulating brain and social development, stress relief, providing a concentrated source of exercise, as well as deepening the human/dog bond. Play can even be used to motivate learning obedience behaviors and is often vastly superior to motivation provided by high value treats.
The language of agreement and disagreement which is foundational to training older dogs is not beyond the learning capabilities of young puppies and can be taught from the very beginning. Let us help you train your puppy. Contact us today to learn more about our puppy training packages and ask about private dog training!
Why Choose Crank's Custom Canines for Puppy Training?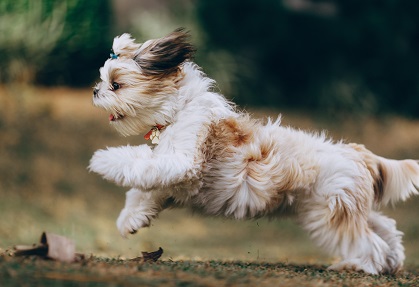 It's FUN
All work and no play makes Crank a dull boy! Strengthen your bond with your dog by learning fun games and activities that promote excitement AND behavioral changes.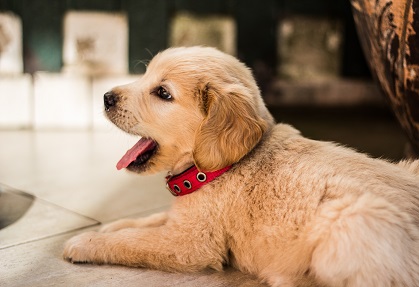 Calmness Techniques
Respect your dog's instincts by getting them involved in Zen-like conditioning activities that teach calmness and relaxation.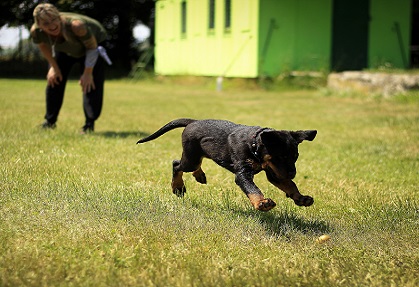 Get Involved
You don't have to leave your dog in the hands of a stranger. We'll make you a part of the training to truly fortify your relationship with your canine companion.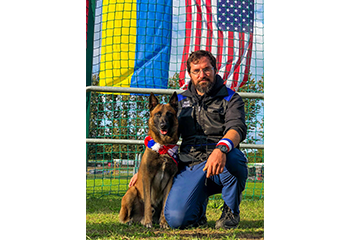 We Are Transparent
We train your dog in front of you and show you how the magic happens!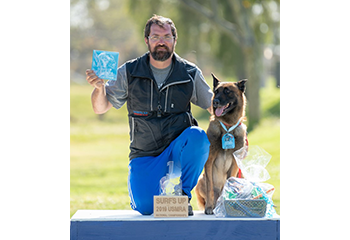 Save Money
Save time and money. Advance to a high level of training with your dog in as little as 7 to 10 lessons. Receive personalized coaching for a price point well below that of typical boarding and training.
PUPPY TRAINING TEMECULA – PROBLEMS WE HELP SOLVE
We utilize clear and effective communication to teach your dog a language of approval vs disapproval, as well as resolve some of the most common problems that owners experience with their dogs, including:
Nuisance Barking
Biting
Chewing/Destructive Behavior
Digging
Potty Training Issues
Aggression
Food Guarding
Howling
Mounting
Separation Anxiety
Fear/Anxiety
Jumping on People
Running Away
Not Listening
Leash Reactivity
Pulling on the Leash
Getting into the Trash
Chasing Animals
Fence Fighting
Relationship/Bonding Issues
Breakthrough Post-Pandemic Puppy Training, Temecula, CA
Humans aren't the only ones that have suffered adverse mental health effects at the hands of the COVID-19 pandemic. We've seen a huge rise in puppy purchases and dog adoption since the beginning of the pandemic as people have sought companions during their isolation. Social distancing has had an incredibly negative impact on many dogs, leading to a rise in fear and anxiety because they never got the opportunity to experience normal socialization and exposure during key formative periods of their lives. At Crank's Custom Canines we are experts at proper socialization techniques that can help bring your dog out of its shell. If this sounds like your canine, and you want to help them become more social and confident contact us today!
Testimonials

Gene is a fantastic and incredibly knowledgeable trainer. Whether it's pet dogs or working dogs, he's guaranteed to help you and your dog. He's incredibly well researched, and understands the science and data behind training better than anyone I've known. He takes a great deal of pride and effort, not just in solving problems, but in educating owners. I highly recommend him.

Extremely knowledgeable trainer that will take you and your dog to the highest potential. Great clarity in communication will make him training effective and further enhance your relationship with your dog by using your dog's innate motivation and social desires

We have worked with Gene to train two of our dogs with very favorable results. Gene uses a logical, science-based approach when instructing dogs and their owners. Through years of careful observation, he has developed a profound insight of the canine thought process and carefully balances rewards and corrections to yield any desired behavior. Gene loves dogs and enjoys interacting with them immensely. As a result, dogs are eager to work with him and they respond quickly to his instructions. Gene is very approachable and will adapt his teaching style to you and your dog's needs. I will be using Gene on an ongoing basis and would highly recommend him to others.