A Novel Approach to Dog Training That Produces
Lasting Results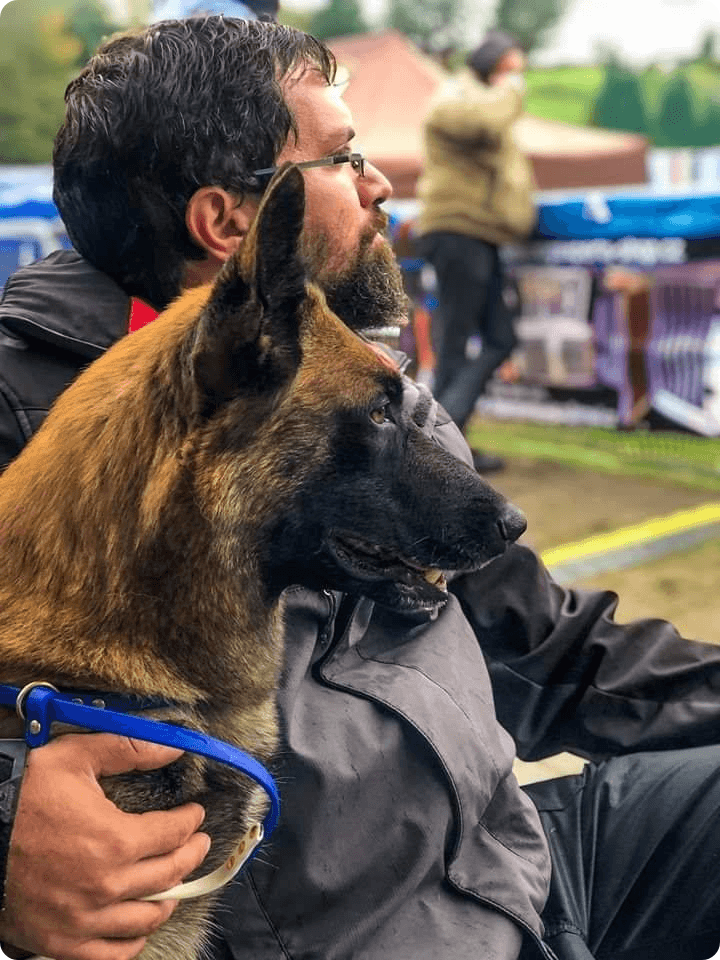 Do you want to be part of your dog's training instead of a passive observer? At Crank's Custom Canines, our dog trainers take a novel and unique approach to dog training lessons, pioneered by a Mondioring national champion. Instead of offering a magic silver bullet that doesn't exist, we work with you and your dog to deliver lasting results. All of the packages below include our e-collar and prong to tactfully train your dog without cruelty. You can choose one session to begin with: our 7-lesson bundle or our 10-lesson bundle.
My clients choose and refer me repeatedly because I use a unique private lesson model that guarantees the superior results you seek. As a winner of the national grand Mondioring championships (a sport regarded as one of the toughest dog sports in the world), I've built an arsenal of unprecedented dog training techniques that most pet parents don't know about. In addition to my history of competition, I have over nine years of professional dog training experience dealing with over 1,000 dog client combinations with any number of behaviors or training issues. So, when you book one of the below packages, rest assured you will get every cent of your money's worth and beyond. You will also be involved in your dog's training two to three times more than you would with any other dog training company out there.
Single Session
Put my training technique to the test and order more sessions when you're ready

Hands-on behavioral training

Superior alternative canine coaching model

Get to the root of behavioral problems, holistically

Long-lasting results for the rest of your dog's life

FUN, cutting-edge, calming techniques that work with your dog's instincts

A first in California's dog training scene

Raise a HAPPY dog, not an "obedient" one

Increased focus on proofing behaviors and problem solving against real-world conditions

Offsite distraction training
7-Lesson Bundle
Put my training technique to the test and order more sessions when you're ready

Hands-on behavioral training

Superior alternative canine coaching model

Get to the root of behavioral problems, holistically

Long-lasting results for the rest of your dog's life

FUN, cutting-edge, calming techniques that work with your dog's instincts

A first in the dog training scene

Raise a HAPPY dog, not just an "obedient" one

Buy lessons in bulk and save

E-Collar and Prong Included
10-Lesson Bundle
Put my training technique to the test and order more sessions when you're ready

Hands-on behavioral training

Superior alternative canine coaching model

Get to the root of behavioral problems, holistically

Long-lasting results for the rest of your dog's life

FUN, cutting-edge, calming techniques that work with your dog's genetic instincts

A first in California's dog training scene

Raise a HAPPY dog, not just an "obedient" one

Increased focus on proofing behaviors and problem solving against real-world conditions

Offsite distraction training

Buy lessons in bulk and save

E-Collar and prong included